About Angela Turnigan
Angela was born in the Philippines and came to the United States as a baby. She grew up in Federal Way, Washington and graduated high school in 2009. She originally intended to pursue a career in psychology. However, after entering her first rotations, she found that it was no longer the path for her. After finding inspiration from a nurse in her family, Angela decided to go to Seattle University and become a Registered Nurse. 
Angela serves as our Director of Nursing. She assists in surgery, recovery, and as an Injector. She has worked as a Registered Nurse for six years and as a qualified injector for two years. As an injector, she especially loves helping people build confidence and treating conditions such as chronic migraines and hair loss.
Outside of work, Angela enjoys watching movies, cooking, and trying new foods. You can often find her on our Snapchat and helping patients in the clinic and operating room.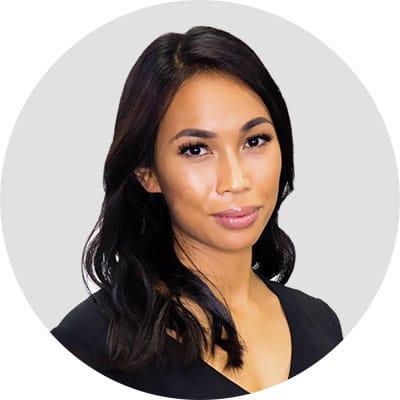 HISTORY AND EDUCATION
Graduating in 2013, Angela became a Registered Nurse. For two years, she worked in medical oncology where she gained valuable experience as a nurse. Eventually, through a friend and fellow nurse, she found her way into the cosmetic surgery industry.
Examples of Angela's Work