ABOUT GYNA HUYNH
Gyna was born in Vietnam and immigrated to the United States at the age of 7. Originally settling in Iowa, her family moved to Washington during her formative years. She spent most of her school days between Olympia and Tacoma. 
Outside of treating patients, Gyna enjoys hiking, trying out new foods and restaurants, and spending time with her Shiba Inu.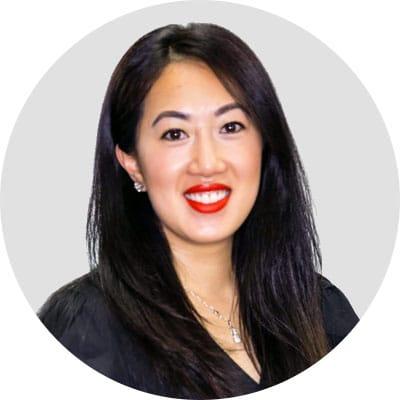 HISTORY AND EDUCATION
Growing up as an Asian American, Gyna experienced encouragement to pursue a career in the medical field. She entered Tacoma Community College and, later, Highline College with the intention of becoming a pediatric nurse. When she ended up on her first rotations, she quickly discovered that pediatric nursing was not the right path for her.
Unsure where to go from there, Gyna continued her education and became a Registered Nurse. She had previous experience and an active interest in the beauty industry. This eventually culminated in her falling into the cosmetic surgery field. 
Since becoming an injector, Gyna finds fulfillment in helping her patients achieve the best versions of themselves. When not injecting, she assists in surgery as a perioperative nurse. She is bilingual in Vietnamese and English and therefore can serve as a translator when needed.