ABOUT LYNDA BORGE-JOUINI
Lynda was born in the Eagle Rock neighborhood of Los Angeles. In elementary school, her family moved to Washington and she spent the rest of her childhood in the Pacific Northwest. Growing up, she didn't want to be a nurse, or even work in the medical field. Despite her family's encouragement, she didn't believe she would enjoy working in the medical field.
In middle school, Lynda's art teacher sparked her artistic interest and introduced her to the art world. She found immediate interest in many mediums including charcoal, oil on canvas, and sketching. Lynda began playing with the concepts of light and shadow. Art remains a lifelong passion.
Entering adulthood, someone she cared about ended up in the hospital. While this experience was stressful, it led to her deciding to pursue becoming a Nurse. She quickly gravitated towards the cosmetic and aesthetics industry. She found correlations between her artistic passions and helping people achieve their aesthetic goals.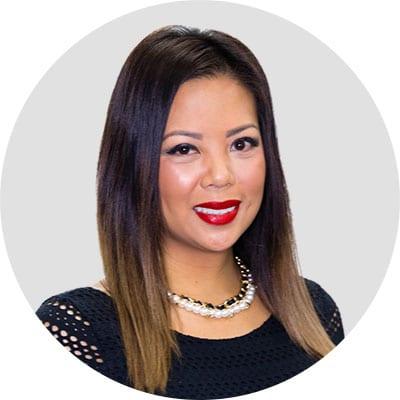 DIRECTOR OF AESTHETICS
Lynda serves as one of our Registered Nurse Injectors. Outside of work she practices krav maga. That way she can defend her husband and two young boys from the dangers of the world.