MICRONEEDLING WITH PRP IN SEATTLE, BELLEVUE, AND KIRKLAND
Facial scarring and the slowing of collagen production are two of the biggest factors that contribute to the aging of our skin. Collagen–along with elastin–are proteins in the body that makes our skin elastic and hold it's shape, instead of becoming saggy and lax. Many people use collagen supplements to help keep skin supple, but with the newest trends in skin care and regenerative medicine, microneedling with PRP can help your body naturally produce more collagen to keep your skin looking younger longer. Seattle Plastic Surgery happily offers microneedling with PRP to the residents of the Seattle, Bellevue, and Kirkland areas.
WHAT IS MICRONEEDLING?
Microneedling, or collagen induction therapy, is a treatment that uses a specially made, FDA approved electronic medical device. This device uses tiny needles to poke microscopic holes in the skin. The body identifies these holes as injuries and ramps up collagen production to create new skin.
On its own, microneedling can help stimulate collagen growth, but when combined with one of the newest and hottest trends in regenerative medicine–platelet rich plasma–microneedling becomes much more effective.
What Is Platelet-Rich Plasma?
Platelet rich plasma, or PRP, is a component found in blood. It is rich in white blood cells, stem cells, and growth factors. PRP helps stimulate the growth of new tissue, including skin, which only quickens and enhances wound healing. The micro-injuries triggered by the microneedling treatment. Adding PRP to your microneedling treatment, can help treat deeper facial scarring and work more effectively.
When you combine PRP with a microneedling treatment in Seattle, we will draw your blood at the beginning of the appointment. Once drawn, we will place the blood into our centrifuge which will spin the blood for approximately twenty minutes to separate the PRP. During this process, your master esthetician will clean your face and spread on numbing cream. 
When the centrifuge finishes isolating the PRP, your face will be numb and ready to begin the procedure. Your master esthetician will spread on the PRP and then slowly massage the device into your face. As the device pricks the face, this helps absorb the PRP deep down in your skin. Stimulating collagen growth from the deepest layers of the skin outward. 
If you need deeper rejuvenation, you may consider CO2 laser resurfacing with PRP.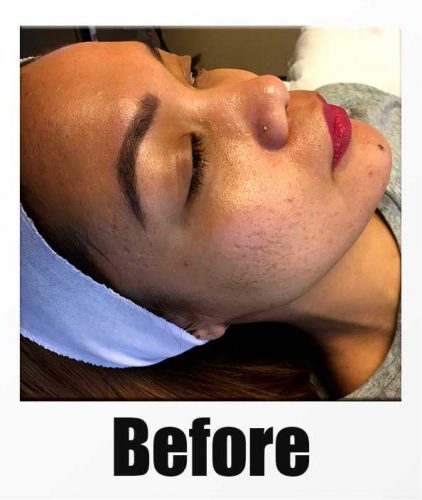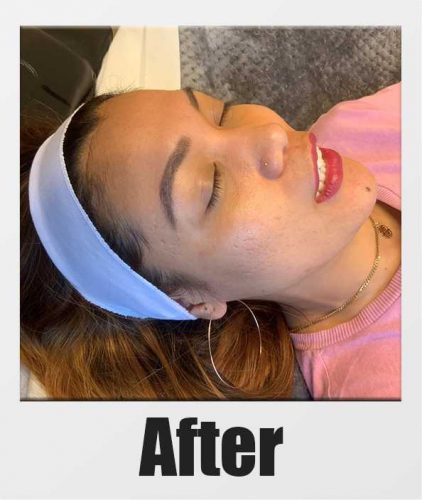 Interested in Microneedling With PRP?
Fill out the form below to schedule your free consultation or ask any questions you may have.
WHY SHOULD I DO PRP WITH MICRONEEDLING TREATMENTS IN BELLEVUE?
Microneedling with PRP is an effective treatment that helps your skin look younger and smoother. Whether you have deep acne scarring or simply treat the signs of aging, microneedling with PRP can achieve the results you want. 
While you will often need more than one microneedling with PRP treatment, you can accomplish a full round of treatments in a matter of months. Since the collagen you stimulate during treatments continues for weeks and months afterward, you usually do not need to constantly seek microneedling with PRP treatments in Seattle, but occasionally using microneedling with PRP to maintain your skin can prevent aging and help combat the natural slowing of collagen production.
Microneedling with PRP is safe for all skin types and tones, even those with sensitive skin. Our treatments are performed in a private and sterile environment and the needles are changed out for procedure, therefore, there is no risk of contamination to the skin. PRP–because it comes from your own body–serves no rejection or allergy risk.
Benefits of Microneedling With PRP
Microneedling with PRP is a completely natural way to rejuvenate your skin. It tricks your body into producing new collagen which can treat many types of skin blemishes and conditions. Microneedling procedures have grown in popularity because of the simplicity and the results they can achieve.
Among some of the benefits you may see after microneedling with PRP include:
Reduction of stretch marks
Quick procedure
Painless
Little or no downtime
Filling in of acne scars
Clearer complexion
Glowing skin
When Should I Choose Microneedling With PRP Over Regular Microneedling?
Microneedling on its own stimulates collagen growth and rejuvenates skin. However, for some patients, combining microneedling with PRP will make the most difference for the problems they seek to solve. Microneedling with PRP may be a more effective treatment for patients with:
Deep acne scarring

Large or deep facial scars (such as from surgery or injury)

A preference or want for a more invasive treatment

A desire or need for more benefits to the skin
For further rejuvenation, patients can combine PRP microneedling with radiofrequency for even further results.
What About At-Home Microneedling Rollers?
There are a variety of at-home microneedling tools such as rollers and pens. These tools do prick tiny holes in the skin like an in-office microneedling session. However, there is no way to ensure that these tools are perfectly sterile or used correctly. This increases your risk of infection. At Seattle Plastic Surgery, our master estheticians are specifically trained to use our microneedling device. Before each session, they provide a brand new set of needles. This ensures a level of safety and sanitation not possible with at-home rollers.
When it comes to the addition of the PRP, there is no way to emulate a microneedling with PRP treatment at home. PRP adds a new level of effective regenerative treatment because it comes from your own body. There is no commercial substitute.
The only safe and effective way to seek out microneedling with PRP is at a reputable and board certified practice like Seattle Plastic Surgery. Our master estheticians provide a welcoming and private environment. Allowing you to feel confident about your microneedling with PRP in Seattle.
WHAT CAN I EXPECT AFTER MICRONEEDLING WITH PRP IN KIRKLAND?
For you first microneedling with PRP at Seattle Plastic Surgery, we recommend having a couple days to rest (such as having the treatment on a Friday). While you can still go about your routine as normal, your face may have the appearance of a mild sunburn and you may feel some discomfort. We will offer you skin care products to help alleviate the redness and discomfort. Overall, any redness or tightness should subside within 2-3 days of treatment and these side effects should lessen with future microneedling with PRP treatments. 
Downtime and Recovery
After your initial treatment, it is usually safe to have no downtime after your appointments. This is because microneedling with PRP is a minimally invasive treatment. While you will have restrictions on receiving other facials or esthetic services (such as a facial wax) for the first two weeks after treatment, there is no reason to take time off work or out of your routine. Directly after any Kirkland microneedling with PRP treatment, you should avoid direct sunlight and any other activities which may irritate the skin of the treatment areas.
One week after your appointment, you can return to your regular skin care routine. However, you should still be careful of products you use and the frequency with which you use them. At your appointment, our master estheticians can answer questions or concerns you have about the use of certain products or your microneedling with PRP recovery.
HOW MUCH IS MICRONEEDLING WITH PRP?
Microneedling with PRP in Seattle is offered in packages of three treatments starting at $1,395. Single treatments start at $525. These prices include the charge for the blood draw, facility fees, and the general procedure fee. You can find more information on our price list.
All of our prices include the cost of treatment, facility fees, topical anesthetic, and the materials needed for treatment. Our master estheticians usually recommend six treatments over the course of six months because this protocol has proven to get past patients optimal results. After a thorough consultation, your master esthetician will advise you to the best treatment plan for your specific microneedling needs.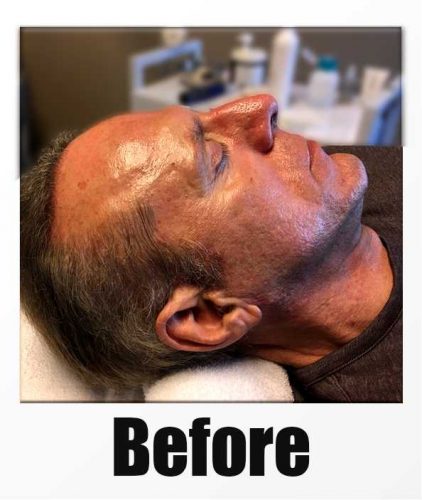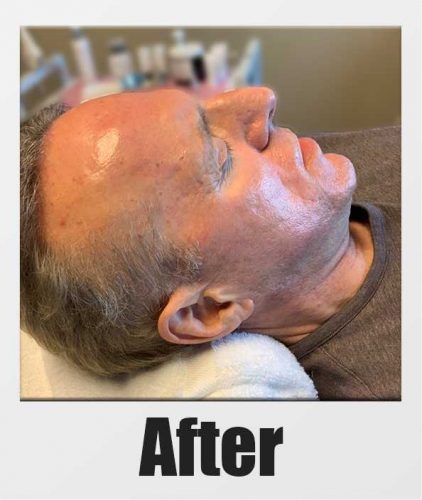 WHEN WILL I SEE MICRONEEDLING WITH PRP RESULTS?
It often takes multiple sessions to see your microneedling with PRP results. On average, patients require 3-6 treatments depending upon their needs. But, because the collagen production lasts for weeks and months after your final microneedling treatment, you will continue to see results long after your last microneedling with PRP treatment in Bellevue.
You should begin seeing results a few weeks after you begin treatments. Some of the results you can see after a microneedling with PRP treatment at PRP In Seattle are: 
Lessening of acne scars

Smoother skin

Lessening of wrinkles and fine lines

More even skin tone

Reduction of sun and age spots

Improvement of skin texture

Reduction of stretch marks
THE LEADER OF MICRONEEDLING WITH PRP IN SEATTLE, Bellevue, & Kirkland
The master estheticians at Seattle Plastic Surgery have taken an extra step in their education as estheticians. In addition to undergoing typical esthetician training, they took master's courses to learn about skin conditions, diseases, medical terminology, and to perform more extensive procedures.
Our master estheticians are among the most qualified in the Greater Seattle area to perform microneedling with PRP. With experience and knowledge about the benefits of PRP and the best way to administer treatment for individual skin types and conditions.
Your Consultation
In your consultation with one of our master estheticians, they will determine if you are a good candidate for microneedling with PRP. First, they will lead a conversation where they will inquire about your skin concerns and goals for your skin. Next, they will take your medical history, which will include questions that will indicate your skin type and issues.
After this, they will conduct a physical exam of your skin and the treatment areas. Once our master estheticians know and understand your skin and goals, they will help you put together a custom microneedling with PRP plan for you and your needs.
To schedule your consultation with a master esthetician at Seattle Plastic Surgery, call us at (206) 279-2112 or contact us online.
STILL HAVE QUESTIONS?
Give us a call at (206) 279-2112. Chat by clicking the icon in the lower left hand corner of your screen. Otherwise, contact us by filling out the form above.