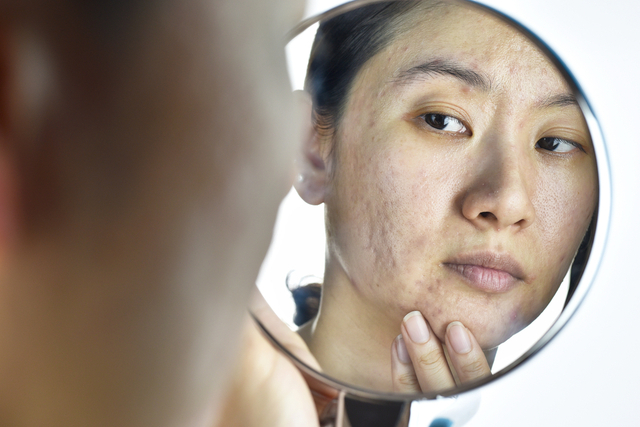 Surgical scars and acne scarring are notoriously hard to treat and completely diminish. Luckily, with the newest in regenerative medicine and technology, microneedling with PRP for treating scars can reduce the appearance of surgical and acne scars. 
When it comes to surgical scars, microneedling supercharged with platelet rich plasma, PRP, can improve the texture of the scar and smooth the skin surrounding it. While only time can completely fade surgical scars, when you undergo microneedling with PRP for scar reduction you can significantly improve the look and feel of your surgical scar. Often, you can use microneedling with PRP with other scar treatment methods and creams for the best results.
Microneedling with PRP is one of the foremost and most effective esthetic treatments for atrophic acne scarring. Since microneedling (aka collagen induction therapy) stimulates your body to create collagen it can help fill in depressed acne scars. PRP enhances this process and induces your body to continue creating collagen for weeks following treatment. Again, when combined with other skin resurfacing and esthetic procedures like chemical peels and laser treatments, you can garner the best results. 
Microneedling with PRP has relatively few side effects and almost no recovery time. This same process can treat the appearance of stretch marks. To schedule a consultation microneedling with PRP for treating scars at PRP In Seattle, call us at (206) 279-2112 or contact us online.