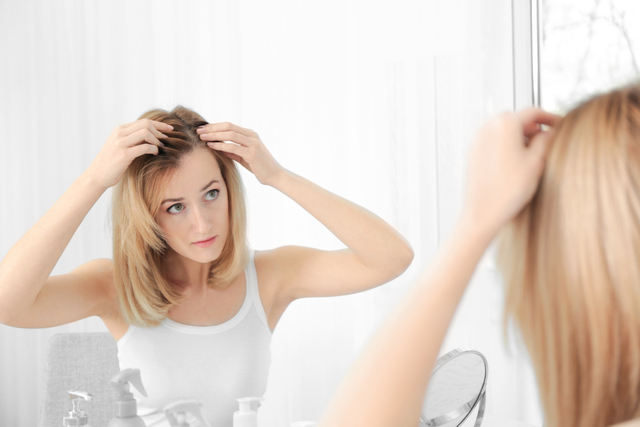 The battle against hair loss heavily focuses on men. In fact, many believe that men are simply more likely to lose their hair. However, men and women have a similar likelihood of losing their hair. So, why are men the focus of the hair loss conversation? A large factor is that men's hair loss is usually more noticeable because they have less of it and men with male pattern baldness begin losing hair at the hairline. The causes of hair loss in women can be similar or completely different from men.
Additionally, like male pattern baldness, women can be genetically predisposed to female pattern baldness. This is among the most common causes of hair loss in women. Women with female pattern baldness tend to lose hair in a "Christmas tree" pattern along the scalp, often following the part in their hair. Therefore, this can make the thinning less obvious at first. 
Just like in men, other factors can influence when and how much hair loss occurs. Genetics, stress, medical conditions, hormonal imbalances, diet, medications, and mental illness can all impact the rate of hair loss. At PRP In Seattle, we can evaluate your unique pattern and cause of hair loss to determine the best hair restoration option. PRP hair restoration is customizable and can minimize thinning hair. 
To schedule a consultation at PRP In Seattle, call us at (206) 279-2112 or contact us online.