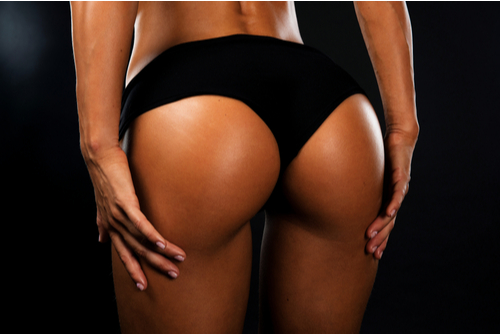 A non-surgical Brazilian butt lift does not require surgery or general anesthesia. However, it does necessitate a short recovery period and some instructions to promote the best results. Your plastic surgeon will make sure you understand the instructions for your recovery after a non-surgical BBL.
Firstly, you will need someone to drive you home after the procedure. Some patients choose to take an oral sedative, which impairs their senses enough that they are unfit to drive. Even if no sedative is taken, patients should not drive as it may be uncomfortable immediately following the procedure.
Secondly, you should refrain from sitting on your buttocks for at least 24 hours. Your plastic surgeon can provide the ideal timeline based on your procedure. It takes time for the PRP, filler, or other components to settle and sitting could cause them to become misplaced.
Thirdly, some side effects from the injections are expected and normal. These can include: swelling, bruising, redness, and pain at the injection site. Based on the size of Zombie BBL or non-surgical BBL you wanted, there may be some immediate results. This will vary by patient and results should become more visible in the coming months.
To schedule a consultation with Dr. Javad Sajan or Dr. Craig Jonov, call us at 206-279-2112 or contact us online.