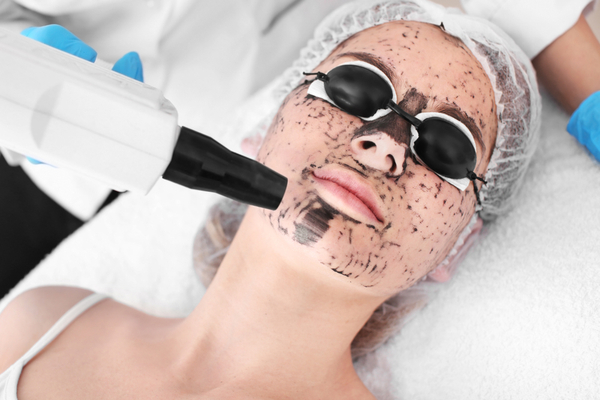 Laser resurfacing and chemical peels are two of the most popular professional skincare procedures. Combined with platelet rich plasma, these procedures are supercharged. At PRP In Seattle, our proprietary zombie laser peel combines all the benefits of these treatments into one. 
When you come in for a zombie laser peel, your Seattle master esthetician will prepare the PRP and prep your skin for the peel. They will create the peel and apply it to the skin. Once fully applied, they will use a laser to slowly remove the skin peel. This leaves your skin feeling rejuvenated and holds many benefits. 
Using targeted laser beams, the laser latches onto the pigment in the peel and powerfully resurfaces the skin as it removes the peel. The facial peel itself, like with a traditional chemical peel, works to reveal a fresh layer of skin and provide nourishment to your face. When the laser hits this new skin, it creates skin that looks healthier and more youthful. 
The combined efforts of PRP, chemical peels, and laser technology come together to offer a unique skincare treatment in Seattle. To schedule a consultation with a master esthetician at PRP in Seattle, call us at 206-279-2112 or contact us online.