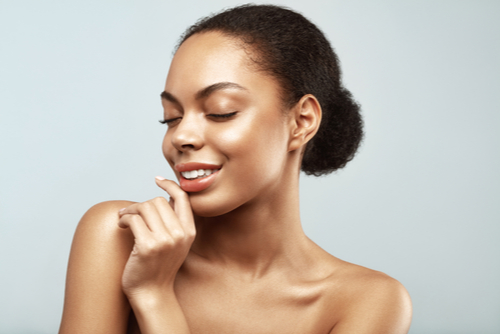 Skin type refers to the most frequently occurring environment of our skin. In general, there are four different skin types: normal, dry, oily, and combination. The most common skin type is combination. This means that your T zone tends to be more oily than your cheeks and other parts of the face. Skin type can vary based on your environment, lifestyle, and the products you use. Each skin type requires different standards of care. When considering this, patients may wonder, "is PRP microneedling safe for all skin types?"
Microneedling–including PRP microneedling–is perfectly safe for every skin type. However, every skin type will react differently to the treatment. For example, dry skin may flake or become more irritated after treatment than normal or combination skin. This is normal because especially dry skin may already be sensitive. 
Sensitive skin can occur with any of the four skin types. When skin is classed as "sensitive", it tends to react more to products and treatments. This may mean that your skin looks and feels more irritated following microneedling in Seattle. You can still undergo PRP microneedling if you have sensitive skin, though your master esthetician will adjust the procedure and aftercare accordingly.
To schedule a consultation, call us at 206-279-2112. You can also contact us online using our contact form or chat.