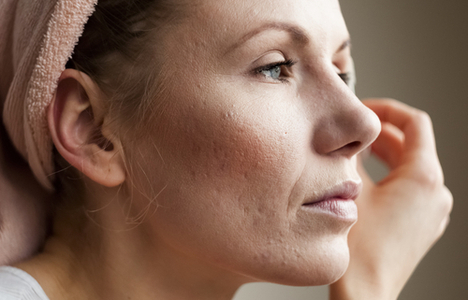 Getting rid of acne scars is known to be a long and difficult process. Often, the complete elimination of acne scars is impossible, but certain treatment methods can reduce their appearance. Arguably, one of the best acne scar treatments is microneedling with PRP. 
Microneedling can be performed with or without platelet rich plasma. However, combining this collagen induction treatment with PRP supercharges the process. This can lead to increased cell turnover and higher collagen production. This, in turn, can lead to collagen filling in, or smoothing acne scars. Platelet rich plasma is known to aid and induce the healing process which allows for your body to treat your scars like a new wound.
The tiny punctures made through microneedling, push the PRP deep into the skin. While these holes in the skin are usually not visible to the naked eye, they trick your body into triggering your healing response. This can create new skin and provides nourishment to the treated areas.
These two powerful treatments combine to create one of the most effective and best acne scar treatments: microneedling with PRP. Your master esthetician can determine if your acne scars may benefit from microneedling with PRP. 
To schedule a consultation, call us at 206-279-2112 or contact us online.