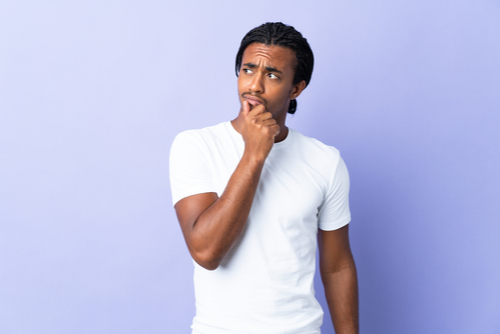 Hair loss–while often a natural part of aging for some people–can cause a lot of insecurity and distress. For men and women who experience genetic hair loss, they often want to know if it can be stopped. There are many treatments for hair loss that can slow the loss and sometimes even restore hair. However, many of these are not permanent solutions. With many new options, patients wonder, "Can stem cells cure hair loss?"
Before answering this question, it is important to look at the different causes of hair loss and the available treatments. The most common cause of hair loss in the average person is genetic. Some people are predisposed to hair loss as they get older. While especially common in men, it can also occur in women. Some mild hair loss or thinning is normal during the aging process, but genetic hair loss happens quicker, in larger areas, and can lead to total baldness.
Genetic hair loss cannot be cured or reversed. Other forms of hair loss such as those related to medications, autoimmune diseases, and injuries can often be restored completely depending upon the situation. However, when baldness has an outside cause like this, even restoration treatments are unlikely to help.
So, the quickest answer is, no, stem cells do not cure hair loss. They do significantly slow it though and often contribute to having thicker hair longer. It may even fill in areas of thinning. To schedule a consultation, call us at 206-279-2112. You can also reach us online using chat or contact form.